In the IELTS test, the listening part is one of the problematic parts because you only hear it right once. Therefore, how to do IELTS Listening test is always one of the questions asked quite a lot.
In this article, let's learn about IELTS test tips to help you conquer IELTS Listening test quickly and simply to get high score in IELTS listening.
Understand The Structure Of IELTS Listening Test
The way to learn IELTS listening effectively is to understand the structure of the IELTS Listening test to be able to do the test easily. In the IELTS Listening test, there will be four parts as follows:
Part 1: This is a daily conversation. When listening to the conversation, you need to pay attention to the information related to the date, month, location, phone number…
Part 2: In part 2, there will be a speaker. You need to hear the information about places and activities in this conversation.
Part 3: This conversation will have more than one person speaking simultaneously in more specialized English languages.
Part 4: This will be the hardest part. In this section will be a talk by experts.
Allocate Time For The Task
Allocating time when doing the IELTS listening test is always one of the things that you need to do to be able to complete the test in the best way.
For the Listening Test, after each section of the tape will give you one minute to check your answers and read the next section. That's why you need to read the following conversation immediately.
Usually, when you finish filling in the last answer, sometimes the tape is still playing. Now is the time to check the answers that I have filled out earlier. Please take advantage of the next section to read through if you have time. After you have finished all four sections, it is time to check your answer and transfer it to the answer sheet.
Highlight Keywords 
Learn to circle the key phrases in the question, especially the multiple-choice section. Pay close attention to places such as names, locations, or critical phrases. This will help you to grasp the problem in the best way.
Also, use the question and the context to guess what kind of answer you will get. For instance, if the word above is an adjective in the case of a tabular word, the word below the same column will also be an adjective.
Pay Attention To Spelling And Grammar
When transferring answers to the answer sheet, spelling and grammar are two essential factors that you should pay attention to. Even a little s can cost you points. And of course, it's not unfair when the careless person is you, right? In addition, there are some errors such as double letters after converting to ing, ed… Error adding "s" after singular subject, plural noun..
Pay Full Attention While Listening
During the listening process, you need to concentrate as much as possible. Don't lose focus if you lose preoccupation; the whole listening will be missed.
If you are distracted, don't forget to shock yourself mentally. Think about the time you spent studying hard as well as the money you spent on this exam. In particular, the results of the IELTS test somewhat change your future.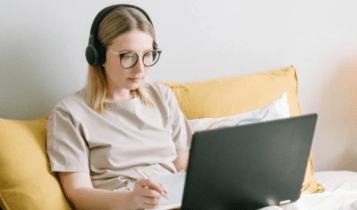 You Can Refer To More Related Articles
Learning Ways To Improve Your IELTS Listening Score
Common Test Types In IELTS Listening
Stay Calm – Get High Score In IELTS Listening Test
Many people often carry anxiety when taking the exam. This is a huge no-no. An important IELTS listening skill is that during the test, you need to keep a calm and confident attitude.
Especially when doing the test, if there is any place you don't know, skip it and focus on the next part. Don't get stuck on that question and distract yourself from the following questions. Remember always to stay calm to solve any problem. It also helps you to do better.
Watch the Question Arrangement Carefully
With a problem in the form of a chart or a table, it is imperative to arrange the questions carefully. Sometimes these questions will come in an order that makes you feel confused. And if you don't pay close attention, it's easy to get it wrong.
These questions will often follow a tight link. So if you miss a sentence or go in the wrong direction, you have lost the whole lesson.
Find The Paraphrase Words
A problem that you often do not pay attention to is that paraphrased synonyms or phrases will appear quite a lot in the article. So you need to pay attention to it.
The method of doing a good IELTS listening test is that you quickly learn about its equivalent meaning in listening. This will help you find the correct answer more quickly.
Another note is that the article will use synonyms or paraphrased phrases quite commonly. Your task is to quickly find the equivalent meaning to find the correct answer.
Practice IELTS Listening Regularly
In general, if you practice enough and have enough knowledge for yourself, all of the above is just temporary. The secret to doing the IELTS listening test is practicing a lot and drawing yourself some practical test-taking tips. Then, you are the only one who understands where you are and what part of the problem remains.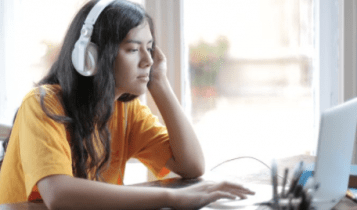 In particular, when you listen to a lot of IELTS Listening tests, you will know which part is difficult for you. In general, practice is considered the most vital foundation. When you practice enough, you will gain confidence and succeed more quickly.
Be Careful When Filling In Answer Sheet
There is one thing that most of you usually don't pay much attention to is the Answer Sheet. However, you need to be very careful when transferring answers to the Answer Sheet. Look closely at the word count, spelling…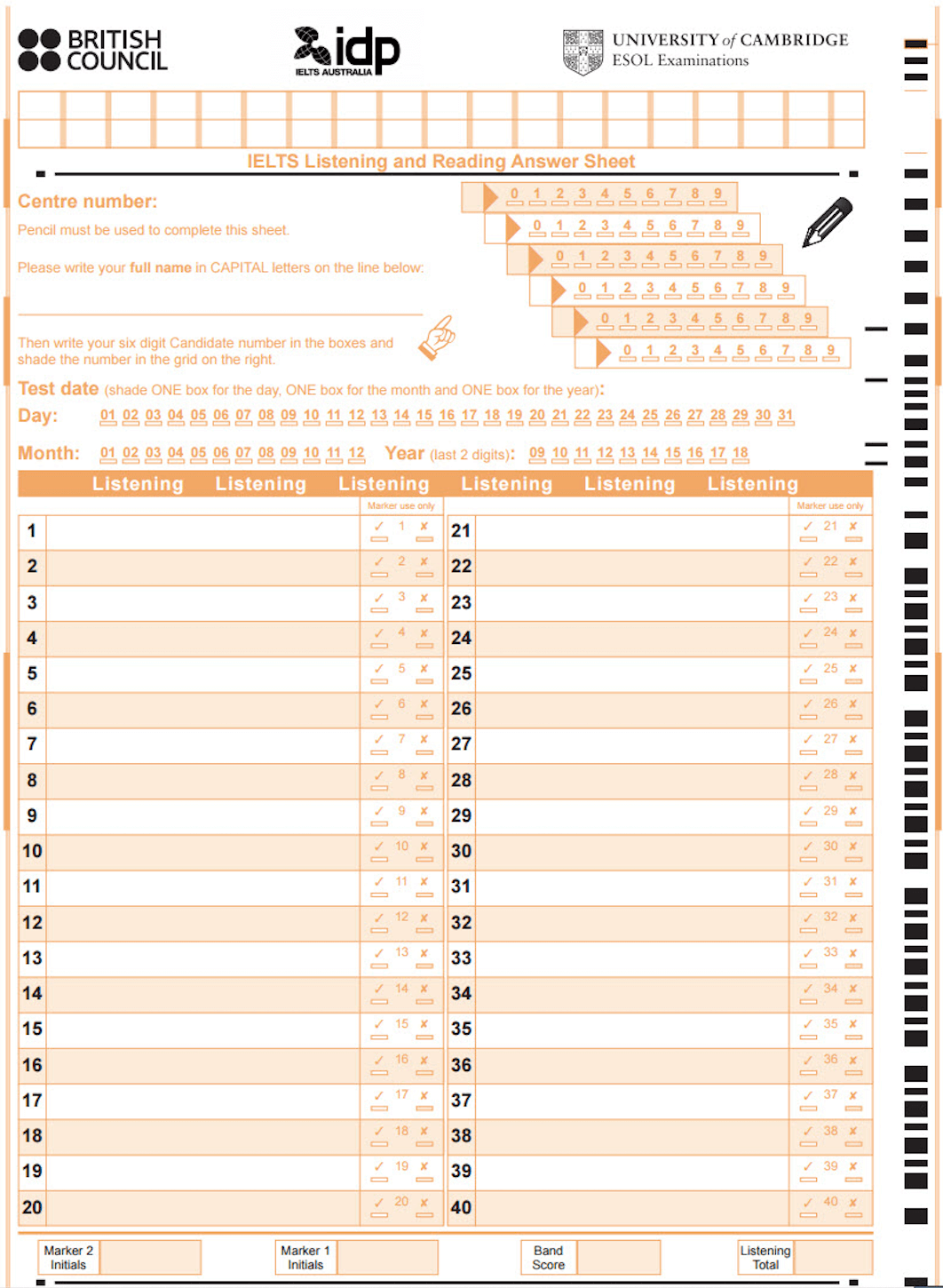 How to do the IELTS listening test in Multiple Choice is the part that needs to be filled in with letters A, B, C, D, not a phrase or a word. In addition, you need to pay attention to the order number to transfer the answer correctly.
Practice and Take Free IELTS Test HERE
Above is our share on how to do the IELTS Listening test effectively and get a high score. About IELTS hopes these tips have helped you feel more confident when taking the exam. Good luck!